Niles Basement Waterproofing And Foundation Repair – 60714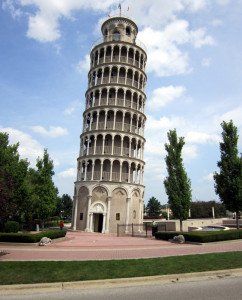 Don't want to travel across the Atlantic to Italy to see the Leaning Tower of Pisa? Take a much shorter trip over to Niles, IL. There they have a half size replica. The Tower was built in 1934 as a more interesting cover for a water tower. A plaque at its base dedicates the building to Italian scientist Galileo Galilei. It is truly as site to see when you're in the area.

Besides welcomed tourists looking at the replica, Niles tends to attract a more unwanted guest…water. Water that ends up turning into Basement Seepage. As many of us know, water can penetrate openings and orifices in your foundation walls causing thousands of dollars in damage to our basements and everything that resides inside. Here at the Real Seal we provide fast, professional basement waterproofing and foundation repair for Niles, IL with a Lifetime Warranty on many of our services.
Leaks, seepage, and water penetration can happen to any basement for many different reasons. A leaking basement is often times the result of hydrostatic pressure from water in the ground around and underneath your home. Due to the force of gravity, water gets forced through cracks and gaps in your foundation walls. These cracks and gaps are a result of foundation issues like bowing walls or a large increase in groundwater pressure, unsealed cove joints, faulty sump pumps, basement wall honeycombing, and unsealed penetrating pipes.
Water can also seep through window wells that are poorly installed. Water entering your basement through a window well doesn't have anything to do with ground water pressure though. Although window wells serve an important purpose by allowing light and air flow, if the drain is clogged, then water will fill the well and enter through the window. This is especially true during heavy rains, which are usually when these cause basement seepage.
Waterproofing your basement and repairing your foundation are both key elements to a safe, sturdy, mold-free home. And fortunately, basement seepage and foundation cracks can be fixed. The Real Seal, LLC offers cutting-edge, permanent solutions for all of your basement waterproofing and foundation repair problems.
Our basement waterproofing services include:
Cove joint sealing/repair with Drain Tile
Sump pump replacements
Foundation Honeycomb Injections
Pipe penetration sealing
Over the top seepage waterproofing
and Window Well & Drain Installation
If your home is suffering from extensive foundation problems, such as bowed or cracked foundation walls and sinking foundation, you probably need foundation repair. Bowed and cracked walls weaken the structure of your home and aren't able to support nearly as much weight, which can be extremely dangerous.
Our foundation repair services include:
Foundation Crack Repair
Carbon Fiber Foundation Repair
And Foundation Piering
We at The Real Seal, LLC in Niles take pride in our work and offer a Lifetime Warranty on many of our services. When water enters your basement or your walls start to crack, take a deep breath, give us a call, and relax. We will be over in a timely manner to inspect and offer a solution to your leaky basement and foundation issues in Niles, IL.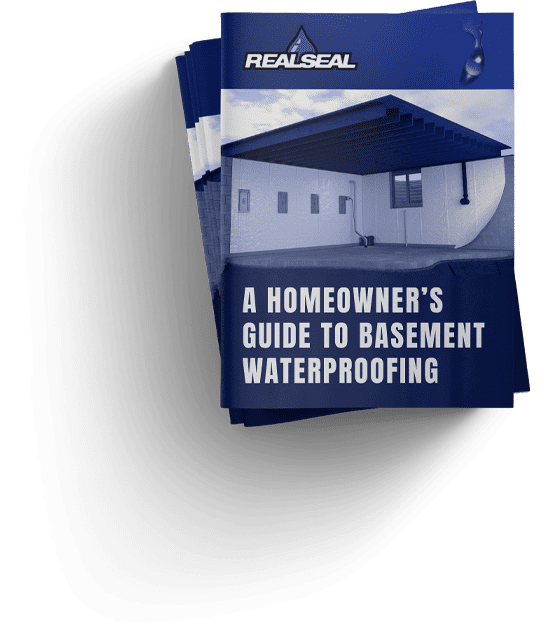 DOWNLOAD OUR FREE GUIDE
We created a guide titled:
"A Homeowner's Guide to Basement Waterproofing" to help you spot common basement issues around your home and learn how to fix them. Enter your email and get the free guide.
"Not Everything's Better When Wet"®