At The Real Seal, we are proud to help the people of Mount Prospect to take care of their homes. There are several responsibilities a homeowner is faced with, including security, taking care of the lawn, and much more. One of the most important responsibilities is keeping an eye out for water and foundation damage. If you do notice some leaking in your basement or foundation cracks, the Real Seal is here to help. As the premier Mount Prospect basement waterproofing contractors, you can rest assured that our team will be able to properly fix any problem that we find the first time. We have expertise in diagnosing and repairing issues in basements, crawl spaces, and foundation damages. Our services include sump pump installation, drain tile installation, crawl space drying out, fixing foundation cracks, bowing, and much more.
We pride ourselves in providing superior customer service throughout the duration of your project. From the second you contact a member of The Real Seal team, you will be kept in the loop, receive a timely response, and be treated with respect.
As the leading Mount Prospect basement waterproofing contractors, we provide a variety of high-quality services to keep your basement dry and safe. Our team has many years of sump pump installation, honeycomb, window well repair, drain tile installation, fixing cracks on plumbing pipes, and more.
While you may not keep anything in your crawl space or even visit it often, it is still important to keep the space as dry as possible. Water that finds its way into the crawl space often results in a large amount of mold. The moisture combined with a dark environment is ideal for mold growth. Our team will help dry out and keep moisture from entering your crawl space.
Like any building, the foundation is the most important part of your home. It keeps the house standing and safe. Prolonged exposure to water damage, large tree roots, and more can lead to foundation cracks, bowing, and more. Our team will diagnose the cause of your foundation damage and repair the damages in a timely manner.
Contact the leading Mount Prospect basement waterproofing contractors today!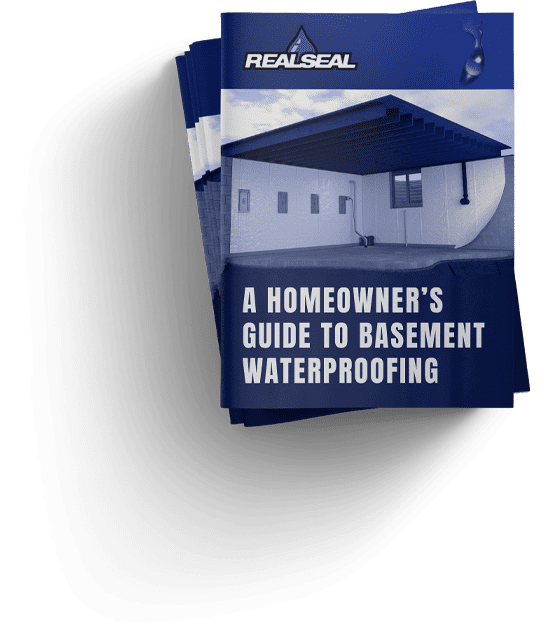 DOWNLOAD OUR FREE GUIDE
We created a guide titled:
"A Homeowner's Guide to Basement Waterproofing" to help you spot common basement issues around your home and learn how to fix them. Enter your email and get the free guide.
"Not Everything's Better When Wet"®