Evanston Basement Waterproofing and Foundation Repair 60201 60202 60203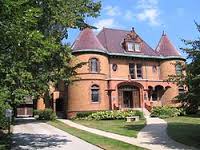 The community in Evanston is dedicated to preserving their history as well as exploring the diversity of their art. Pictured here is the Charles Gates Dawes House. A Nobel Peace Prize recipient, Charles Gates Dawes was the Vice President of The United States under Calvin Coolidge. His history and impression left on this world are preserved with this house.
What does it take to keep a house preserved in an area of heavy water? Basement Waterproofing and foundation repair. Old foundations are much more likely to leak, causing flooding and mold damage. No matter how bad the basement is, The Real Seal, LLC can come out and provide a solution to keep your basement dry. With our Drain Tile System, we can overcome any bad foundation and keep your Basement Dry. We can come and install a Drain Tile system to completely Waterproof your Basement in Evanston, and in many cases can be done in two days! We strive to make the process of Waterproofing your Basement as affordable and easy as possible. Give us a call and let us show you what we can do!
We also offer foundation repair to not only fix and secure any cracks that form in your basement and foundation, but we also offer solutions to repair bowing walls and settling of your home through a modern piering system or carbon fiber installation. Foundation issues can present major problems to your home if they are left untreated for an extended time. Bowing walls can buckle from the outside pressure and cause a collapse. Major settling of your home can cause cracking of walls and floors throughout your entire home as well as causing windows and doors from functioning properly.
What are the symptoms of foundation problems that you should be on the lookout for?
Bowing Walls – If you notice the walls in your basement don't appear as straight as they used to, the pressure from outside may be affecting the shape. Pressure that builds up against the walls of your basement can cause a bowing effect that can eventually cause cracks to form and even buckling if left untreated for an extended time. Our Carbon Fiber System comes with a Lifetime Warranty against further movement.
Basement Cracks in the walls and floors – Basement cracks can be caused by several reasons and can allow water to easily make its way into your home. The Real Seal, LLC can not only fix these cracks to prevent water from getting in, but we can also search for the cause of the cracks and find a solution to prevent more damage in the future.
Foundation Settling – If you notice that your Evanston home is starting to settle, you'll want a professional to take a look and see how severe the issue is. If the settling will cause a major issue to your home, we can use our state of the art piering system to raise your home and secure it in place to prevent further settling.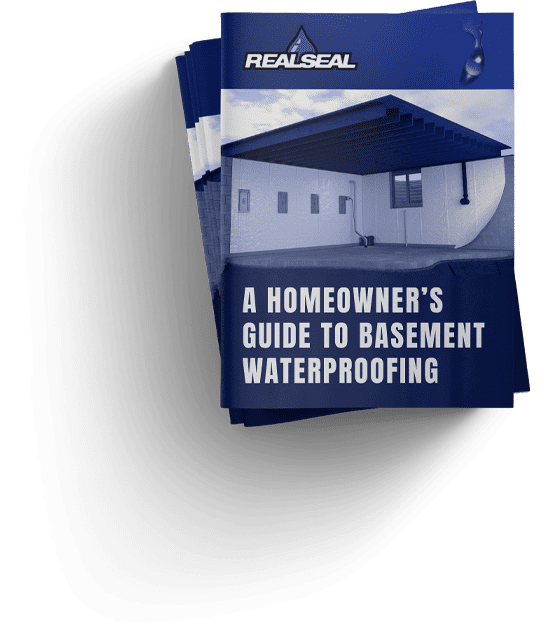 DOWNLOAD OUR FREE GUIDE
We created a guide titled:
"A Homeowner's Guide to Basement Waterproofing" to help you spot common basement issues around your home and learn how to fix them. Enter your email and get the free guide.
"Not Everything's Better When Wet"®