As a homeowner, you know the responsibilities that you have. One of the most important things you need to do is ensure that water is not entering your home.
Water that enters your home can compromise the foundation, lead to mold, and cause a variety of other problems. The longer the water is allowed to enter the home, the more expensive and time consuming the damage will be.
If you notice any signs of water damage, The Real Seal has got you covered. We provide foundational repair, crawl space repair, and basement waterproofing in Elmhurst. Each member of our team has been working in the industry for many years, allowing us to diagnose a problem quickly and repair it properly the first time.
We offer various services, including foundation crack and bowing fixes, sump pump installation, crawl space dry-out, drain tile installation, fixing plumbing pipe cracks, and much more.
We pride ourselves on providing excellent customer service throughout the duration of your project. We will offer an accurate initial quote based on the problems we find during our inspection, communicate with you during every step of the project, and complete the project in the time we agreed upon.
Basement Waterproofing Elmhurst, Illinois
The Real Seal provides professional basement waterproofing in Elmhurst to ensure that your home is safe and dry. Our services include sump pump installation, honeycomb, drain tile installation, fixing plumbing line cracks, repairing damaged window wells, and much more.
Crawl Space Repair In Elmhurst, Illinois
Keeping your crawl space dry is essential to providing a healthy and safe home. When moisture seeps in the crawl space, there is often a large amount of mold that grows. The moisture combined with the dark crawl space provides the ideal environment for mold to grow. This mold can get into your home's air, resulting in poor air quality, which can lead to health complications if untreated.
Foundation Repair In Elmhurst, Illinois
The foundation is one of the most important parts of the home. A compromised foundation can lead to large and costly repair projects if neglected. We provide a variety of foundation repair services including foundation crack repair, bowing fixes, piering settling, and carbon fiber foundation repairs.
Contact us for more information about our foundation and basement waterproofing in Elmhurst, Illinois.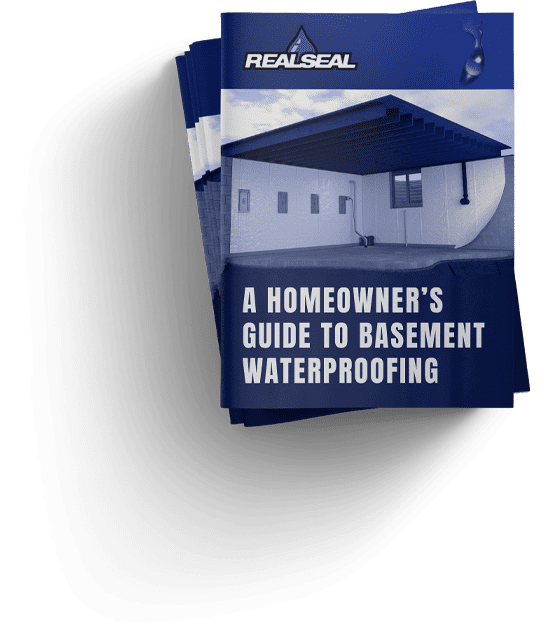 DOWNLOAD OUR FREE GUIDE
We created a guide titled:
"A Homeowner's Guide to Basement Waterproofing" to help you spot common basement issues around your home and learn how to fix them. Enter your email and get the free guide.
"Not Everything's Better When Wet"®