As a homeowner, it is important that you understand the importance of keeping your home dry. Whether from heavy rain, gutters not pushing water out far enough, or countless other ways, water can easily find its way into your basement or crawl space. While it may not seem like a big deal now, you will wish that you acted sooner if you put off fixing the issue. Small projects that get ignored will grow to more costly and stressful projects in the future. It is important that you examine your home for signs of water damage.
The Real Seal is the leading basement waterproofing contractor in Woodridge, IL. We provide a wide variety of waterproofing and foundation repair services to help protect your home from the elements. Our team has many years of experience in the industry. This knowledge allows our team to identify causes of foundation damage or water seepage quickly as well as accurately diagnose and treat the causes the first time.
The Real Seal is the one-stop-shop for all your basement waterproofing needs. We are the leading basement waterproofing contractor in Woodridge for a reason. Our team offers a wide variety of waterproofing services, including window well installation, sump pump installation, drain tile installation, honeycomb, cove joints, and much more. Throughout each step of the project, we will keep the client in the loop. We will explain what is causing the damage, how we will fix it, and how long it will take. You can rest easy knowing that our Woodridge basement waterproofing contractors are on the case.
Despite being a rarely visited spot of your home, it is important that you keep your crawl space dry. If you allow for moisture to seep into the crawl space, then there will likely be a lot of mold. This mold can damage items in the crawl space and lower the air quality in your home. That's why we offer crawl space dry-outs and repairs.
Foundation damage is caused by water damage, tree roots, poor initial construction, and more. It is important to immediately fix any foundation damages, as this is what holds up your home. We offer foundation fixes including cracks, bowing, and piering.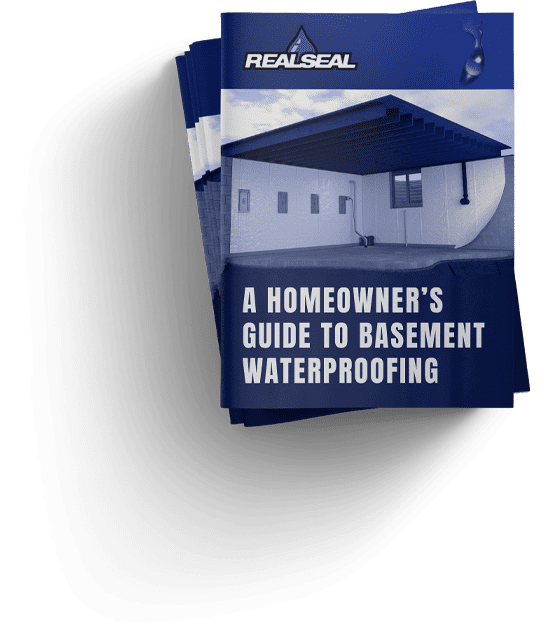 DOWNLOAD OUR FREE GUIDE
We created a guide titled:
"A Homeowner's Guide to Basement Waterproofing" to help you spot common basement issues around your home and learn how to fix them. Enter your email and get the free guide.
"Not Everything's Better When Wet"®