The Real Seal is the leading basement waterproofing contractor in Glendale Heights and the surrounding metro Chicagoland area. We pride ourselves in partnering with the people of Glendale Heights to protect their homes and properties. Water damage and foundation damage is one of the biggest risks of any homeowner. These problems seem small at first, but if left untreated or ignored, it can result in larger and more expensive projects in the future.
It is important that you routinely check spots in your basement and crawl spaces for signs of water damage. Some homeowners only prioritize this during the rainy spring season; however, we recommend that you check your home throughout the year.
At The Real Seal, we pride ourselves on providing stellar customer service throughout every step of the project. We keep our clients in the loop. Our team will explain the cause, the cure, and the time frame for each project so that you never feel blindsided by any work that our team will complete.
As the premier basement waterproofing contractor in Glendale Heights, The Real Seal offers a wide variety of basement waterproofing services to ensure that your basement stays dry. Our team has many years of experience in basement waterproofing—this ensures that we will diagnose and complete the job correctly the first time. Our services include drain tile installation, sump pump installation, honeycomb, window well repair, fixing cracks along plumbing pipes, cove joints, and much more.
Though you may not visit the crawl space that often, it is important to ensure that no moisture is finding its way into the crawl space. If there is moisture left unchecked, there will be a large bloom of mold. The mold will damage any items in the crawl space and will diminish the air quality in your home. We offer crawl space dry outs and repairs.
Foundation damage is often caused by poor initial construction, materials wearing down over-time, water damage, and even large tree roots. We offer foundation repairs including bowing, cracks, piering, and more.
Contact the leading basement waterproofing contractor in Glendale Heights today!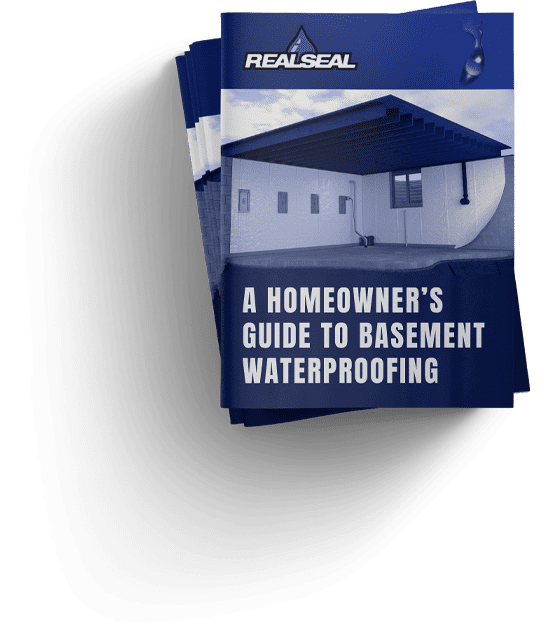 DOWNLOAD OUR FREE GUIDE
We created a guide titled:
"A Homeowner's Guide to Basement Waterproofing" to help you spot common basement issues around your home and learn how to fix them. Enter your email and get the free guide.
"Not Everything's Better When Wet"®