Roselle Basement Waterproofing and Foundation Repair 60172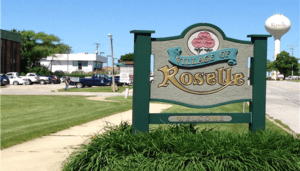 Are you in need of basement waterproofing in Roselle, Illinois? Let The Real Seal help solve your basement leaking problems. Home to one of the oldest wineries in Illinois, Roselle is no stranger to older homes experiencing foundation issues. Dealing with basement leaks can be a huge pain. However, leaky basements are a common problem that many homeowners face. Finding out why leaking is occurring can be a difficult endeavor since there are many different causes attached to the presence of water in basements.

Potential reasons your basement is leaking There are several possible reasons to why your basement could be leaking. It is important to identify the causes quickly and to address the problems so it doesn't lead to serious damage down the road.
Hydrostatic Pressure is the most common culprit of why leaks occur in the foundations of homes in the Roselle area and the rest of the country. Hydrostatic pressure is when water builds around the walls of the foundation and puts pressure on the walls. This could eventually lead to cracks being created and water leakage. This is common, especially in areas that experience heavy waterfalls and don't have proper defenses to protect from moisture building up.

When homes are built, the soil sometimes isn't ideal for the foundation it surrounds. If the soil doesn't drain well, it can expand and put pressure on the home's foundation walls, creating cracks.

The opposite can occur as well if there is not enough moisture in the soil and causes your foundation to move, which can also result in cracks. Living in drier areas can cause this situation as well as pesky tree roots drinking away the moisture from your dirt.
Let a professional from The Real Seal evaluate any potential warning signs you see so they can be properly diagnosed. Once we are able to discover the issue, we can move forward with one of our trustworthy solutions.
Get Real Seal help for water leaks
At The Real Seal, our experts are trained to quickly and accurately diagnose what is causing your foundation to crack, and take preventative steps to stop any leakage that may be occurring. Waterproofing your basement will be a great step towards remedying the problem. Our services consist of cove joint sealing through drain tile systems, replacing broken or outdated sump pumps, honeycomb injections, sealing broken pipes, waterproofing water seepage and window well and drain installations.
Repairing bowing, cracked, or sinking foundations
The Real Seal also can help repair broken foundations. We use several different methods to help resolve foundation issues. Wall anchor systems can be used to anchor and bring the walls back to its original place while foundation piering stabilizes the foundation to the bedrock below. Our best option is using carbon fiber foundation strips which allow you to evenly distribute the weight of the leaning walls and preventing it from getting worse. This project can be achieved quickly even in a day!
Have a question about our services or not sure if you might need help fixing a problematic foundation, leak, or another waterproofing issue? Give us a call today and we'll be sure to help you out!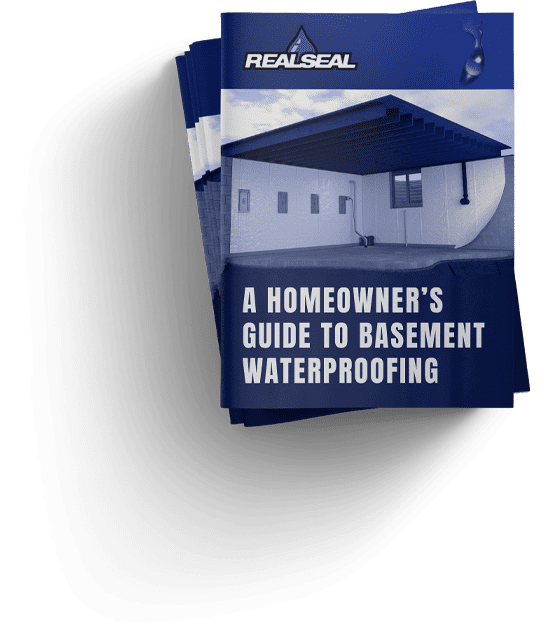 DOWNLOAD OUR FREE GUIDE
We created a guide titled:
"A Homeowner's Guide to Basement Waterproofing" to help you spot common basement issues around your home and learn how to fix them. Enter your email and get the free guide.
"Not Everything's Better When Wet"®