The foundation is one aspect of your house that you shouldn't mess with to maintain your building's structural integrity.
Having your foundation inspected at regular intervals and performing necessary repairs and replacements on time can help you eliminate potentially serious issues in the future. Furthermore, you also get to save a lot of money you might spend on expensive repairs.
As a leading foundation repair company in Skokie, Illinois, The Real Seal offers the following services and more for homeowners in and around the area:
Foundation Repair In Skokie, Illinois - Services Offered
Concrete Honeycomb Repairs
Honeycombing is a condition that occurs when particular sections of the foundation start to deteriorate. This leads to the entry of water and air, which in turn results in major structural damage. Though honeycombing may look like a surface-level cosmetic issue, it is crucial to have the area inspected by professionals from The Real Seal.
At The Real Seal, we inject epoxy into the void created by honeycombing, which seals and waterproofs the affected section of your foundation. If it is not possible to perform this technique from the inside, we can dig down that particular section and seal it from the outside.
Foundation Crack Repair with Carbon Fiber Staples
Foundation wall cracks is one of the most common problems affecting home foundations. This happens when the building settles, shifting the weight, and causing pressure to build up against the walls, resulting in cracks.
The Real Seal performs foundation crack repair using carbon fiber staples. Our foundation repair experts in Skokie, Illinois will grind slots into the concrete to install the staples. They will then be integrated into the foundation using high-strength epoxy. The use of carbon fiber staples in conjunction with epoxy injections provides added reinforcement and helps prevent the formation of more cracks in the future.
Crawl Space Encapsulation
If you have been encountering problems like mold formation, leaks, high humidity levels, uneven floors, drywall cracks, and musty smells in your crawl space, you need crawl space encapsulation.
The technique involves lining the floors and walls in your crawl space with overlapping sheets of thick polyethylene plastic to keep moisture at bay.
Common Signs of Foundation Failure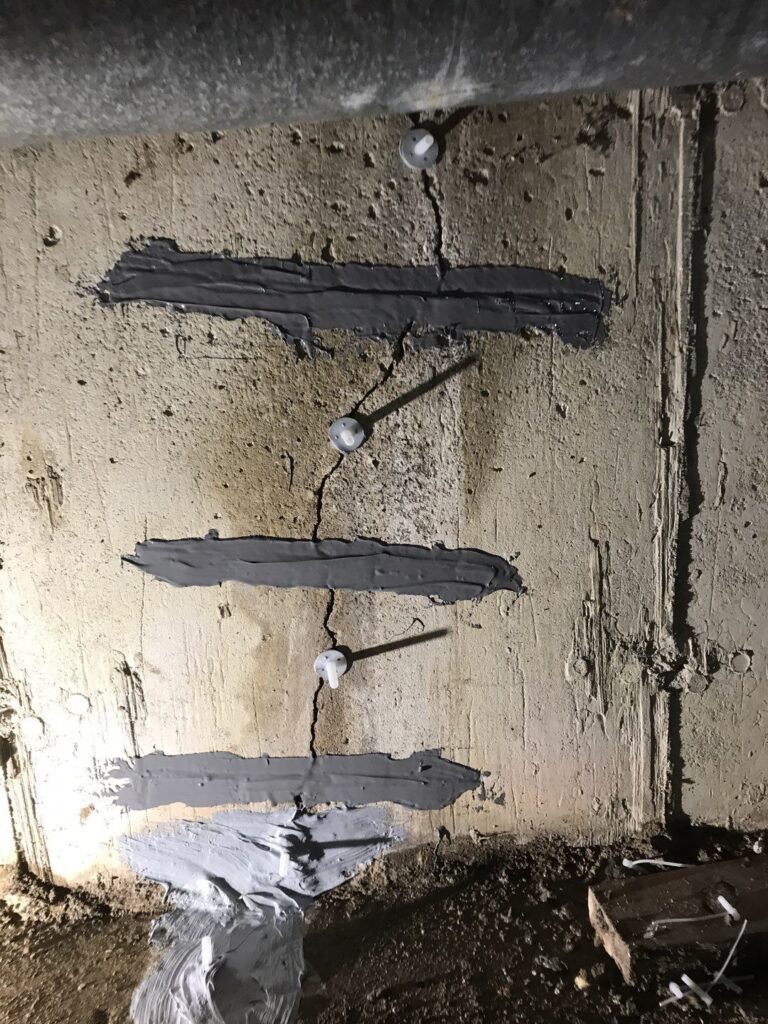 Some of the most common signs of foundation failure include the following:
Uneven floors
Cracks in floors, walls, and your foundation
Cracks in exterior bricks
Warped ceiling
Bowing walls
Tile cracks
Cabinets and counters separating from walls
Tilting chimney
Doors not latching properly
The Real Seal - Service Areas
As a trusted foundation repair service company, our services are available not just in and around Skokie, Illinois, but also in many other areas. To see the complete list of the areas we serve, visit our Service Area page now.
The Real Seal is the first name homeowners remember when it comes to foundation repairs, basement repair, crawl spaces, waterproofing, and other related services. Our team of experts have several years of experience working in the industry. They offer the right, most efficient, and long-lasting solutions and services for your foundation and basement repair needs.
Call us today for a free estimate!